2016 was a successful year for the Hessian flux manufacturer. In addition to expansion of the product portfolio with consumer items, it proved possible to acquire and secure important customers in Germany. Successes could also be recorded in foreign markets. Emil Otto is now planning the expansion of its own core products. Markus Geßner, marketing and sales director at Emil Otto GmbH, provides a perspective.
In 2016, Emil Otto GmbH expanded the portfolio with ESD products, SMD adhesives, and cleaning rolls for automatic stencil printers. 'This was an important step for us. The commercial products fit our core products, the fluxes. It's important to be able to offer our customers everything from a single source. So we decided to further expand the product portfolio', explains Geßner. But the company wasn't idle on the flux side either, and presented a series of new developments at SMT 2016. 'We're taking the next step in 2017 and will be able once again to offer our customers an entire series of new fluxes by SMT 2017.
A special focus here is on the alcohol-based fluxes, which can be used in wave, selective, and manual soldering as well as in dip tinning. But there will also be new products among the alcohol-/water-based as well as purely water-based fluxes. Both flux groups are provided for use in wave, selective, and manual soldering.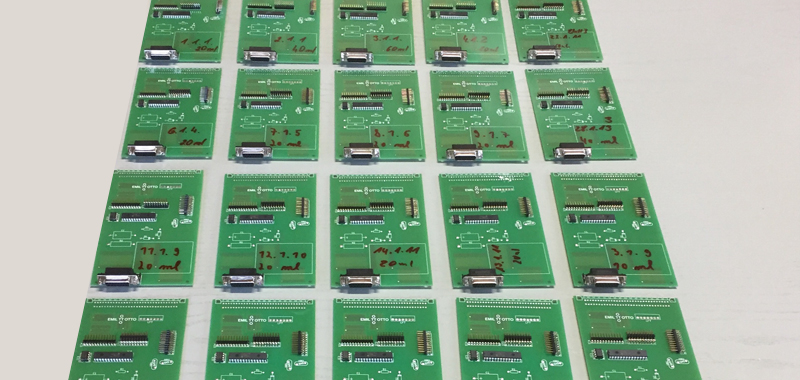 'During the past week we've tested all of the new products on commercially available wave soldering systems. The results were remarkably good and we look forward to being able to once again offer our customers a series of promising fluxes. Like previous fluxes, these new developments will also be offered in various packaging units tailored for customer use. 'At the moment, we're preparing the new products for market introduction. All of the products will be introduced and obtainable on the market by SMT', says Geßner assuringly. Geßner left open the extent to which additional products will be included in the portfolio as consumer items.